CALL US TODAY FOR A FREE CONSULTATION
MON - FRI
Opening hours 8:30am - 5:30pm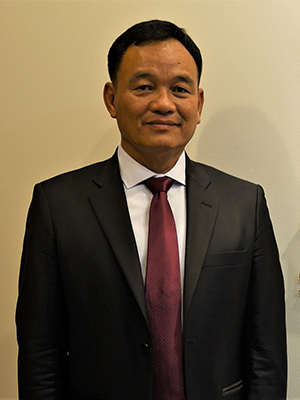 Suchin Suriya is the founder and the prime advisor of the international law firm JT Legal Consult.
Mr.Suchin graduated Business Law in 1983 following to received his Lawyer License in 1985, and later in 2003 he has obtained his Master's degree in Law at Ramkhamhaeng University.
He has over 30 years of proven track record and solid experience in the field of litigation in which he first tries to diplomatically negotiate the conflict between involving parties that in a fair number resulted to a settlement without having to file the case in the court.
He also become well known both internationally and locally for representing sensationalized cases that mainly involving foreign clients with dispute cases such human trafficking, pornography, rape etc. that has been brought into the mainstream media and become a big news that people from in and out of Thailand has followed.
Relevant Experiences and Affiliations:
Lecturer in Universities

Senator's Consultant

Governor's Consultant

Consultant for the Members of the House of Representative

Lead Counsel for Banks (Bangkok Bank and Krung Thai Bank)
Field of Specialization
Commercial Law

Family disputes includes (Divorce and Custody)

Human trafficking, Pornography and Rape

Property

Financial Institutions

Foreigner Cases

Litigation
Mr. Pisit Trakulkloydee has earned his Bachelor of Law at Ramkhamheang University.
He has handled numerous cases including immigration issues, black list, fraud and other special cases under the military court, a wide experience that would amount to over a hundred different cases in total.
Lawyer Pisit has represented numerous private firms and has been giving them advice for litigation in court making used of his broad experience as a lawyer
He manages to deliver expert simplicity with professionalism to his clients even to the most complex and intricate cases the client may have.
Relevant Experiences and Affiliations:
Children Right Conventions

Member of the Thailand Bar Association

Member of the Lawyer Council of Thailand

Legal Advisor for local firm in Thailand

Registered Notary Public Services Attorney
Field of Specialization
Criminal case

Civil and Commercial Law

Family Law

Labour Case

Litigation

Administrative case

Intellectual and Property case

Military Cases 
Thitinun Doungkwan is an experienced trial attorney. She has counseled various businesses on commercial issues, assisted in investments planning and international trade, changes in shareholding structures, drafted contracts as well as last will, her cases of specialty extend to handling of cybercrimes and family disputes and law involving divorce, custody and child adoption.
Ms. Thitinun delivers a superb communication talent to her clients, allowing her to simplify complex legal terminologies with technical accuracy and accessible language. She constantly delivers prompt, clear and thorough work, guided by in-depth research and good analysis that she constantly develops through her years of experienced in various fields of law.
She graduated the Bachelors of Law in 2011 and later received her Masters of Law in Taxation in the year 2014 both at the same university of Assumption University of Thailand, not long after that she broadens her knowledge by finishing Masters of Law LL.M in International Trade Law at University of Essex, United Kingdom in 2016.
Relevant Experiences and Affiliations:
Member of The Thai Association in the United Kingdom

Member of the United Kingdom Bar Society in University of Essex

Member of the Thailand Bar Association

Member of the Lawyer Council of Thailand

Legal Advisor for local firm in Thailand

International Trade Lawyer

Registered Notary Public Services Attorney

Attended the Inner Temple Seminar in London United Kingdom

Attended the Convention on the rights of Child

Certified Westlaw Proficiency
Field of Specialization
Corporate law

Company Registration

Family law

Property

Foreigner Cases

Litigation

Cyber Crime

Investment and International Trade
Jirattikarn Suriya has finished her studies for Bachelor of Law at Ramkhamheang University Bangkok, Thailand in the year 2011 and then later earned her lawyer license in 2012, she then continued her Master's studies at the National Institute of Development Administrations and finishes it in the year 2014. Ms. Jarattikarn has also passed the board exam batch 65 and currently teaching and conducting tutor in preparations for the bar exams in several different universities.
Ms. Jirattikarn has extensive knowledge in litigation and commercial law, as well as in combined Civil and Criminal cases involving loan, mortgages, labor cases and property cases.
She demonstrates professionalism in all her dealings with the clients and is adept in applying the law to specific client situation.
Relevant Experiences and Affiliations:
Lecturer/Tutor in Universities for the Bar Exam

Member of the Thailand Bar Association

Member of the Lawyer Council of Thailand

Legal Advisor for local firm in Thailand

Registered Notary Public Services Attorney
Field of Specialization
Commercial Law

Family Law

Property

Financial Institutions

Litigation

Criminal Cases

Fraud and Black list